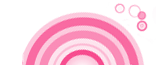 Personaggi: Leo, Adam, Annie
Genere: -
Avvisi: Slash, Het, What if, Threesome
Rating: PG
Prompt: Written for the Vesper Army @ Cow T (Mission 1: het/slash)
Note: This wasn't planned, but I had enough of Metacomet's team.

Riassunto: Adam doesn't wanna have a threesome with his two best friends. But they want to, so he apparently has no much of a choice.