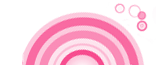 Personaggi: Alex, Timmy
Verse:
Broken heart syndrome
Genere: Romance
Avvisi: Slash, Future!Fic, Underage, Lemon
Rating: NC17
Prompt: Written for the Cow T #4 (Mission #5: First Time, Star)
Note: Invented sons of invented OCs... and these kind of stories still fall under the Glee category. IDEK. Anyway, there's nothing in the world I like more than Alex at the moment (except Leo, of course. Always except Leo)
Riassunto:
Alex and Timmy spend St. Lorenzo's night out on the hills, having a pic nic and arguing about who popped Alex's cherry first.