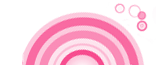 Personaggi: Leo, Blaine, Cody, Adam, Meredith, Casey, Dave
Genere: Romantico
Avvisi: Slash, Het, AU, Polyamory
Rating: PG-13
Prompt: Written for the Vesper Army @ Cow T (Mission 1: Het/Slash)
Note: In this particular instance of the universe, a decades or so ago a very conservative party took all power in its hands and sent the USA back in time to some sort of New Middle Age in which all LGBTQIA community has been erased, and the people who weren't killed for trying to defend their rights were deported into ghettos kept apart from the rest of the city by huge, thick walls. When Leo was a child, he once crossed one of these walls together with his best friend Adam, meeting Cody, a genderfluid kid, and Blaine, his tutor and teacher. They quickly became friends, but they were separated when Cody was deported once again.
A few years later, Leo meets Blaine again, and he introduces him to the Rebellion, now led by Adam, a secret movement that aims to get rid of the present government to make the USA a better place again. Cody is part of the movement too, and is now in a very complicated relationship with Adam himself. However, Leo manages to win his heart back again, and start a polyamorous relationship with him, Blaine and his own fiancée, Meredith.
This story is set a few months after the events of Liz's
Dating For Genderfluid Kids, A novel
(and almost two years after the events described above), when Adam's government manages to pass a new and improved Family Act, with a special bill that regulates Polyamorus marriages.
Riassunto:
There's been lot of struggling, lot of arguing, lot of fighting and lot of voting, but in the end the Family Act has passed the vote, and it's now Law. According to what he's always wanted, Leo's finally about to marry all the people he loves most in the world. And they're a crowd.