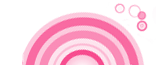 Personaggi: Cody, Leo
Verse:
Broken heart syndrome
Genere: Romance
Avvisi: Slash, Fluff
Rating: PG
Prompt: Written for the COW-T #6 (prompt: refreshing rain)
Note: I needed to write a story about a positive rain, and what better way to do it than bringing back awful sunny memories for comparison?
Riassunto:
Cody has a date with Leo, but he doesn't know where they're going and that makes him anxious. Luckily for him, the second thing Leo does best is making Cody at ease.