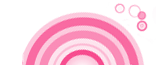 Scritta con:
Liz
Personaggi: Kurt, Dave, Blaine, Jesse, Rachel, Santana, Brittany, Sue, Shuester, Puck, Lauren
Genere: Avventura, Romantico
Avvisi: AU, Slash, Femslash, Threesome, Lemon
Rating: NC-17
Capitoli: 1/6
Note: Threesomes are always good things, everybody knows that. But we wanted to kick it up a notch, so we started talking about pirates. And battletrains. On tracks up in the air. With alchemy. You can't get any cooler than that. Except for dinosaurs. We'll be working on that next time.
With that said, we really, really had fun writing this, creating this world from scratches and having it masterfully drawn by kironomi who not only got exactly what we had in mind but delivered it in the best way possible. You will find her beautiful drawings inside the story, enhancing some part of it.
As usual, we tried to write as well as we could, but nothing changed from our last fic and we're still Italian. So, even though we hope we're getting better and better with every fic we write in English, grammar mistakes and horrors are bound to be there. Have patience.
~ reviews will be cherished, criticisms are welcomed, but please be gentle.
Riassunto:
Since Queen Sue ascended to the throne of the Iron Lands, the war against the pirates of the Floating Lands got worse and worse with every year. The pirates claim the Midlands as their own, but the Steam Army of the Queen conquered them, and they're not going to let the pirates take them back again.
History seems about to change when Burt Hummel, a scientist living in the Midlands, works out a device that transmutes common dirt into iron. That way, it shouldn't be necessary to fight for the Midlands anymore, and the war could finally stop. Queen Sue asks him to bring the device to the Iron Palace, so that she can see it at work and, once it's proven working, stop the fighting. Burt, though, would be an easy target for anybody who wanted to steal the device, considering that he's very well known for having worked for the Queen for years.
For that reason, he sends his only child Kurt to the Iron Palace with the device, hoping that it could be safer with somebody who's not as well known as he is. Kurt accepts the mission and departs on his fiancée Blaine's train. He's one of the heads of the Steam Army, and his battletrain survived countless fights.
That's why Kurt feels safe.
Unfortunately, he's wrong.