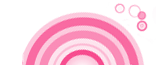 Personaggi: Leo, Adam, Annie, Timmy, Blaine
Verse:
Broken heart syndrome
Genere: Introspective
Avvisi: Slash, Fluff
Rating: PG
Prompt: Written for the COW-T #6 (prompt: red and gold)
Note: This fic qualifies for the prompt because Annie's hair is red and Adam's a golden blonde. Don't look at me like that.
Riassunto:
Blaine has to go away for a couple of days, but he can't leave four-year old Timmy and still-recovering Leo alone. So, he calls Annie to look after them. And she brings Adam along for the ride.