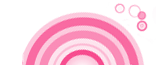 Personaggi: Leo, Blaine
Verse:
Leoverse: Castles in the sky
Genere: -
Avvisi:
Rating:
Prompt: Written for thINKtober 2018 (6.Castles in the sky)
Note: New AU! These are pretty much just my first attempts with it.
Summary:
Leo is a transporter, someone who moves goods between the many levels of the Suspended City. He took this job for one reason only: have the chance to get to one of the castles floating above the city and see from up close one of the "Gods" who live there. Today, he can finally do that.