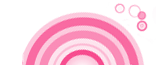 Personaggi: Leo, Timmy
Verse:
Broken heart syndrome
Genere: Slice of life
Avvisi: Fluff
Rating: PG
Prompt: Written for the COW-T #7 (prompt: fear)
Note: Baby!Timmy! *squee*
Summary:
It's time for Timmy's vaccine, but he doesn't want to have it. Why? Because it hurts. Flawless toddler logic. What he doesn't know, though, is that Leo knows how to beat that logic. By being the closest thing to an adult toddler himself.